The crappy AR Charging Handle [The solution that fixes it all]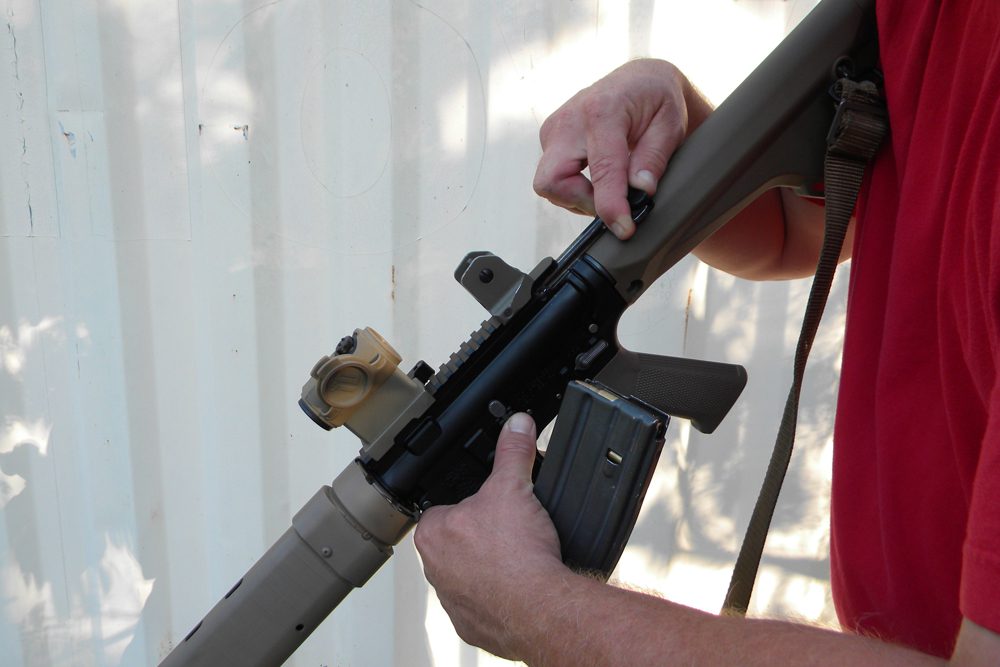 The AR-15 Charging Handle Give You Problems?
Injured, Handicapped, another Reason, or just can't stand the Charging Handle? – We just may have the solution you've been looking for.
The Hard Charger® from Devil Dog Concepts™ can change the game for you making charging your AR-15 not a problem anymore.
Side Charger
If you've never used one than you are missing out.  The learning curve is mere minutes.  Run it for a few minutes and you will see how the muscle memory and the ergonomics just make sense.  It is better all the way around.  Easy to use with many other benefits from better control of the firearm, to staying on target, or clearing malfunctions.
Ergonomics
The increased ergonomics of using a side charger just makes a lot of sense.  It amplifies how the rifle is designed to how your body is designed and allows for increased ease of function, stability and control.  It takes less power to use because of it's location while giving better handling and faster response.
Easy to install
The Hard Charger® is designed to install in less than a minute.  It is a simple swap out of the standard charging handle and installing the Hard Charger® Receiver and proprietary Charging Handle.  With the multiple mounting options, it is designed to work around your optic set up preference and not require your to set up your optics around it.
Does Not Require Armorer Skills
One of the best things about the Hard Charger® is that you do not have to rebuild your rifle or modify it in any way to get the benefits of Side Charger.  There is no learning how to become an armorer, take down the rifle in to pieces, remove the barrel and so on, in order to install this Side Charging Handle System.  It simply just mounts to your picatinny rail and switches out the existing charging handle.  That's it.  That's all it takes.
Self-Thinking System
The Hard Charger® was designed to be self-thinking in a sense.  It disengages without you having to be concerned with catching the release lever on the upper and breaking the tooth.  It removes the stress on the roll pin so you don't have to concern with breaking the roll pin and the charging handle not securing to the upper in battery.   
What Was Once a Problem, No Longer Is
With the design of the Hard Charger® it does not matter if you have an injured hand or arm, you will be able to charge your rifle.  If you are of weaker stature, the ergonomics and design will allow you to function the charging handle.  If you just couldn't stand how the standard charging handle worked, this will change that.  Or if you just want to be better and more proficient at your craft, this will surely enable that.
Join the Family...

With HUNDREDS and HUNDREDS of 5-STAR ⭐⭐⭐⭐⭐ REVIEWS, if you are looking for a better option or to improve your capability, you need to check this system out!
Sign up here and get all of the ARTICLES and VIDEOS that go in more detail and depth about the Hard Charger®, it's BENEFITS, and use in TACTICAL, COMPETITION SHOOTING and other environments.
PLUS, you'll get first notice of PROMOTIONS and DISCOUNTS, stay informed with our newsletter, get the details on PRODUCT UPDATES, and get first notice on our FREE GIVEAWAYS of GEAR, SURVIVAL EQUIPMENT, and even PURE SILVER!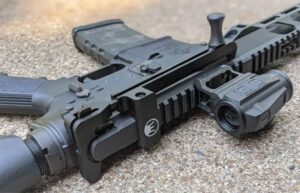 Stay Safe and God Bless!
Semper Fi
Camaron Hillman; Pres / CEO Devil Dog Concepts 
Devil Dog Concepts
www.devildogconcepts.com