AR-15 Side Charging Handle System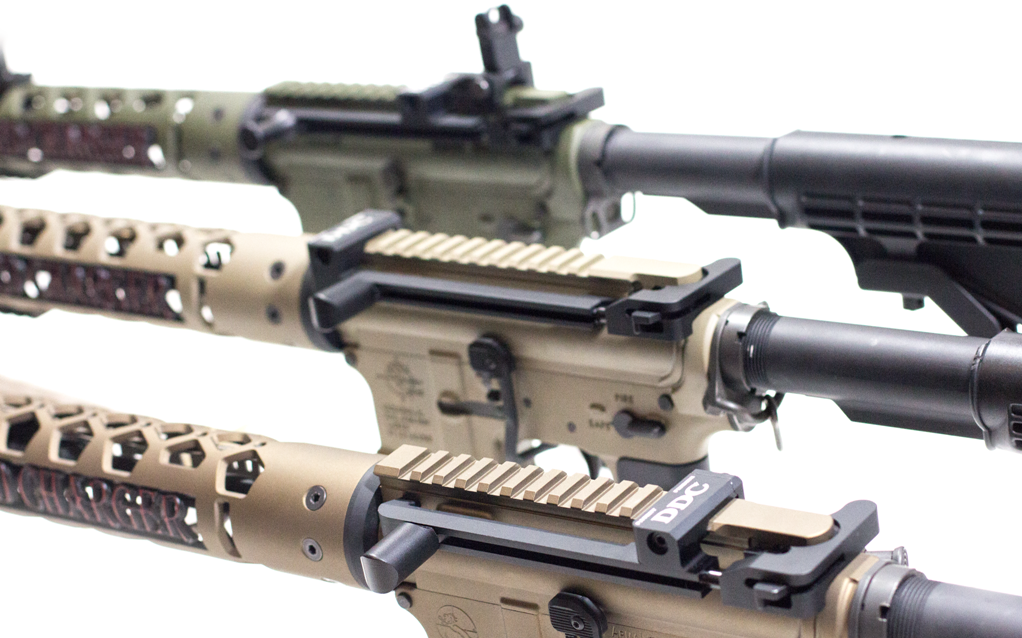 AR-15 Side Charging Handle System
The Hard Charger® from Devil Dog Concepts™
What prompted the development of the Hard Charger® and the benefits it can bring you in operating your AR-15 Rifle.
How it started
It was after I was on a SWAT team for about 4 or 5 years and after many failure drills, I got tired of slipping off the charging handle when trying to speed up my reload time.  Part having to wear gloves and part the charging handle location and how it operates.  I tried to switch out to an extended release lever, however every time I would transition to my secondary (handgun) and the slung rifle would get caught by the extended release lever on my mags, which were on the front of my vest.  Every time this would pull the rifle out of battery.  Something I just could not have to continue to happen. 
There also was the issue that my rifle was a department rifle, and like in the military, you cannot switch out the upper receiver to get a side charging rifle.  Liabilities.  So, being that I could switch out the charging handle, I started to design an idea to make myself an option that would work.  The Hard Charger® was the result.
Problems Needing Fixing
I started the idea by making a list of all the problems I could think of with the standard charging handle and potential problems that could come up.   The stress placed on the roll pin had to be removed – this is the greatest weak point of the charging handle.  Over torqueing due to one handed operation (blading) that can occur in a stressful situation and cause a bending of the charging handle had to be resolved, as well. 
The Design
First, the design had to be a side charging option that would just replace the charging handle with a mountable option.  Second, it needed to be field strippable or it would not be worthy to be used.  Optic mounting was a concern, so the design also had to be able to allow for multiple different set up styles and options. 
Benefits in different environments and for different shooters
Though the design was primarily for tactical applications, we have found that the Hard Charger® has become beneficial to many in other environments.  Many competition shooters are finding great advantage with the Hard Charger® as well as people with a smaller stature that have trouble pulling back the regular charging handle due to its ergonomics.  We have also been proud to know that the Hard Charger® has been very beneficial for individuals with injuries or handicaps that make it very difficult to impossible for them to use their rifle because they cannot pull the charging handle.  It has been quite an honor helping injured veterans and others be able to use their rifles again.
Reviews
The reviews of the Hard Charger® over the years has been a humbling experience.  We do not send a high number of requests out but do get quite a bit returned.  Out of all the reviews received for the Hard Charger®, and I mean nearly 1000 of them, the percentage of 5 star reviews is over 95% with 4 star being another 4%. 
Future Products
We are working diligently to deliver the next generations of the Hard Charger.  Hopefully, that means being able to offer the AR10 option soon.  The lack of standardization in the AR10 and AR308 market is making the development quite difficult, but we will not stop.  We will deliver a product of the design and quality as expected.  Then we plan to continue to other models within the AR market to get our customers what they are requesting of us. 
Join the Family...

With HUNDREDS and HUNDREDS of 5-STAR ⭐⭐⭐⭐⭐ REVIEWS, if you are looking for a better option or to improve your capability, you need to check this system out!
Sign up here and get all of the ARTICLES and VIDEOS that go in more detail and depth about the Hard Charger®, it's BENEFITS, and use in TACTICAL, COMPETITION SHOOTING and other environments.
PLUS, you'll get first notice of PROMOTIONS and DISCOUNTS, stay informed with our newsletter, get the details on PRODUCT UPDATES, and get first notice on our FREE GIVEAWAYS of GEAR, SURVIVAL EQUIPMENT, and even PURE SILVER!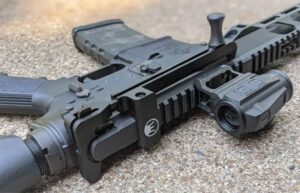 Stay Safe and God Bless!
Semper Fi
Camaron Hillman; Pres / CEO Devil Dog Concepts 
Devil Dog Concepts
www.devildogconcepts.com